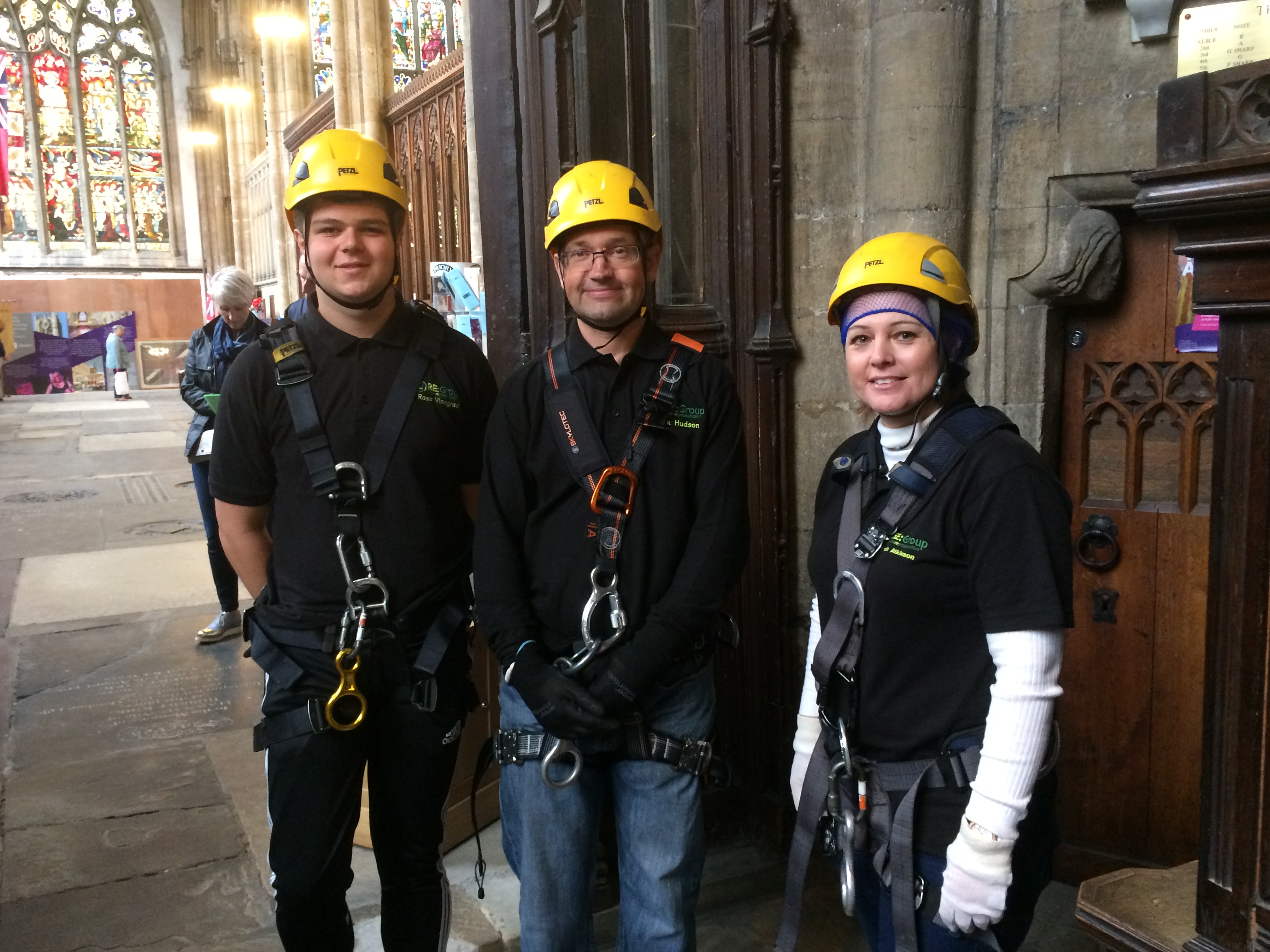 Congratulations to Sarah Atkinson, Mark Hudson and Ross Vinegrad on taking part in a major fund-raising effort in aid of Hull Minster.
Parts of the recently rededicated church are more than 700 years old and the building is full of hidden corners. But Sarah, Mark and Ross can claim to know it from top to bottom after abseiling 80ft from the bell ringing chamber into the nave in celebration of the granting of Minster status.
Their effort, and that of others, has contributed to the Minster moving towards its funding target of a further £200,000 by the end of the summer on top of the £3.2m already raised.
Formerly Holy Trinity, it achieved lasting fame as being England's largest parish church.
Now as Hull Minster it is becoming a community hub for the modern age, including a large space in the nave for many different uses.