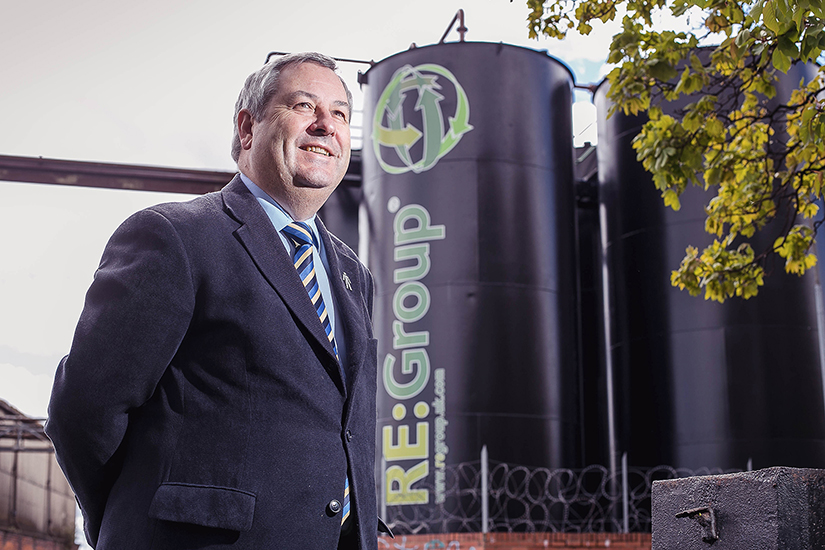 RE:Group (UK) Ltd has appointed a new commercial director as it expands its operations and client base.
Phil Evans says he is working to assist the company in capitalising on recent investments including the development of an innovative new plant at its new premises and head offices on Air Street in Hull.
The company manufactures industrial fuels and provides aqueous and oily waste collection services to industry. It has grown to employ more than 50 staff and new jobs are expected to be created over the following two years.
"I'm here to help take RE:Group to the next level, building on out solid customer base, and leverage the company's recent investments which include our new plant which is still in development, but also in our UCAS accredited laboratories and the development of our core services.
"I expect to see our customer base increase in the Humber, Lincolnshire and Yorkshire, but also around UK."
Mr Evans said that while the company is at cutting-edge of industrial technology, it was still focused very much on getting the basics right.
"We combine top quality products at a competitive price with excellent customer service," he said.
Mr Evans, has joined RE:Group from Tradebe, the multi-national waste business where he was recycling commercial director.
Paul Waine, RE:Group's managing director, said: "Phil has joined the company at a pivotal time in its history. He is the right person to help us achieve the growth and a great deal of experience in the sector."
RE:Group group comprises two divisions: RE:Claim and RE:Fuel, and currently handles more than 50 million litres of marine and industrial oil each year, selling advanced fuels under its RE:Fuel brand to sectors such as brewing, food production, aggregates and abattoirs.
The company operates from three sites in Hull's industrial heartland, including its head office at Clipper House, a 3,200 sq. ft. newly restored Edwardian building, and a further collection site in Lincolnshire.
The company says that the new will radically improve processing of waste oils, providing a more commercially competitive product. It has been partly financed by the Humber Local Enterprise's Growing the Humber RGF fund.